At Our Oceanside Plumbing Service Quality is Job 1

Our Oceanside, CA plumbing service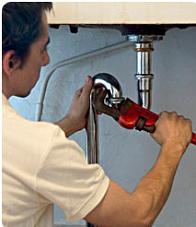 has one main goal, and that is to provide members of the community with a quality commercial and residential plumbing assistance. That goes for both homeowners and business-owners. We do not cut corners, nor do we only fix the small problems. We are able to handle jobs from the small residential problems to large institutional ones, and we stand by our workmanship with warranties and guarantees on parts and labor.

A property owner will not have to stand around stressing while a problem grows worse by the minute or worry that a problem detected late at night will go unrepaired until "business hours" of the following day. Oceanside plumbing problems do not occur on a set schedule, and therefore our services are available around the clock. No matter the time of day you can call us and we will show up to handle your emergency.
We're Always Learning to Do It Better!

We do not believe that the old ways are the only ways, or that the way we did things in the past cannot be improved upon. We take full advantage of the latest developments in plumbing technology to ensure that only the best materials are used in Oceanside homes and businesses and that the problems are detected as quickly as possible.

---